Why is Vietnam the best place to visit?
Date Submitted: 26/12/2022 - 2,123 - View
Vietnam is a truly magnificent place to visit for any traveler. It offers stunning landscapes, vibrant cities, rich culture, history, delicious cuisine, friendly locals, and much.
Vietnam is a truly magnificent place to visit for any traveler. It offers stunning landscapes, vibrant cities, rich culture, history, delicious cuisine, friendly locals, and much more. It is perfect for everyone who wants to experience something new and exciting.
The country is home to beautiful beaches, waterfalls, forests, and mountain peaks which is a perfect option for adventure seekers. Its cultural heritage can be explored through its many temples and traditional markets. Vietnam is a great place to visit when looking for something special and out of the ordinary!
Vietnam with eVisa
If you are planning a trip to Vietnam, an eVisa is the easiest and most convenient way to gain a permit to visit it. The eVisa is an online application system that allows travelers from eligible countries to easily get the document necessary to travel to chosen destinations. The whole process is straightforward, as you don't need to visit the embassy or wait in line on arrival. Don't waste your time and choose an eVisa.
The application is quick and intuitive. Just fill out the simple online form with the required information (such as name, surname, date of birth, etc.), pay the fee, and receive your eVisa via the email address in PDF form. Remember that you need a valid passport to get this single-entry visa type. Apply for your eVisa on the website: https://evisa.xuatnhapcanh.gov.vn/ and avoid unnecessary paperwork!
What are the places worth visiting in Vietnam?
What is more, Vietnam is one of the most beautiful and diverse countries in Southeast Asia. In the bustling capital city of Hanoi, you can visit historic sites such as the Ho Chi Minh Mausoleum and the Temple of Literature. Explore Vietnam's imperial past in Hue or visit the gorgeous Ha Long Bay, where thousands of limestone islands are scattered across the emerald waters.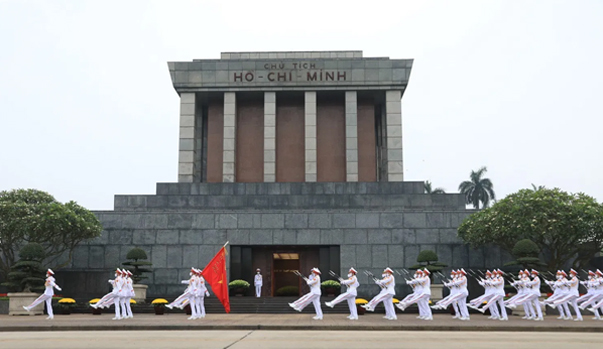 Ho Chi Minh Mausoleum
Vietnam also offers plenty of activities for nature lovers and beachgoers. Experience the breathtaking beauty of Sapa and its mountain villages, or take a boat tour around Phu Quoc Island. Besides, Vietnam's iconic cities and beaches, there are plenty of other unique attractions, such as the ancient trading town of Hoi An, the Cu Chi Tunnels in Ho Chi Minh City, and the breathtaking Ha Long Bay.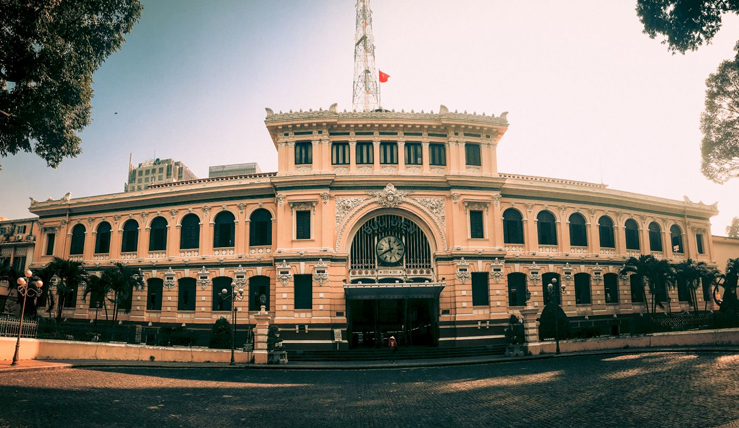 The central highlands offer the most breathtaking scenery in the country, with vast valleys dotted with small villages and terraced fields. You can also visit the national park of Phong Nha-Ke Bang as it is home to some of the world's largest cave systems.
Cuisine of Vietnam
Not only places are amazing here. Vietnam is known for its fresh ingredients and wide range of flavors that show a combination of sweet, salty, spicy, and sour. Also, Vietnam is famous for its signature dish, Pho, which is a soup made with beef or chicken and rice noodles.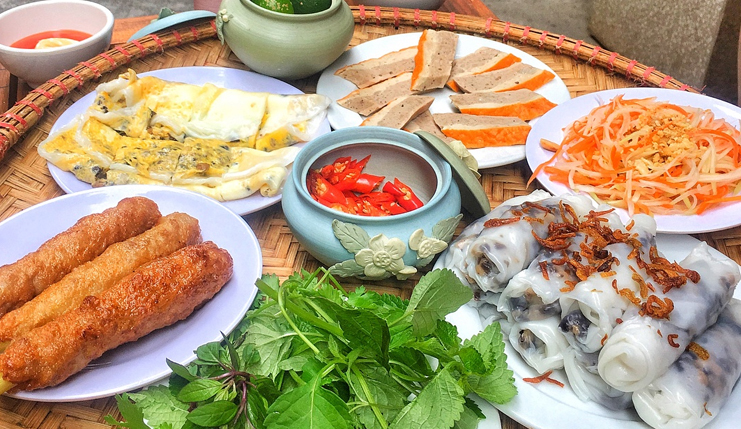 Other popular dishes include Bun Cha, a grilled pork and noodle dish, Banh Mi sandwiches, and Goi Cuon spring rolls. Vietnam has many desserts as well. You can try Che Bap (sweet corn pudding), Xoi Xeo (sticky rice with mung beans), Egg Coffee is also a great drink to try and Banh Bo Nuong, a sweet coconut cake. Vietnam cuisine is known for its diversity of flavors and ingredients, making it an interesting and delicious experience for any traveler.
Diversity of Vietnam
Vietnam is also known for its diverse cultures, with the majority of the population being ethnic Vietnamese. There are 54 different ethnic groups in Vietnam, each with its own unique customs and traditions. From hill tribes to the Chaozhou Chinese, travelers can explore a wide range of minority populations and their customs while visiting this fascinating country.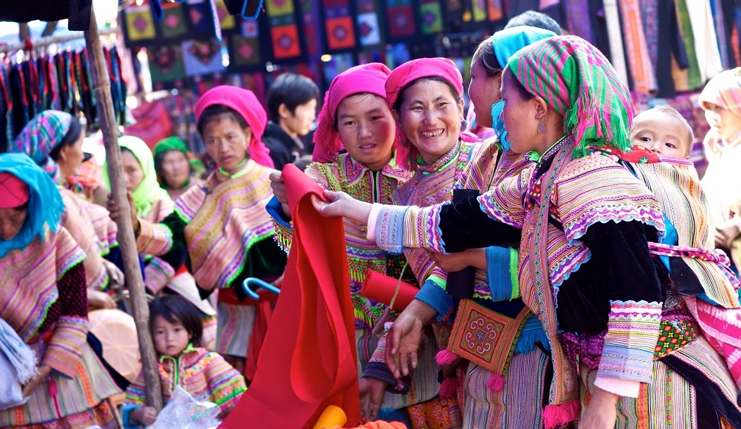 Why is Vietnam a perfect place for everyone?
No matter what type of traveler you are, Vietnam has something for everyone. From bustling cities and stunning beaches to lush jungles and ancient temples, Vietnam is sure to be an unforgettable experience. So why not start planning your Vietnam trip today? There's no better way to explore this incredible country than visiting it.
With so many amazing places in Vietnam, you'll be sure to create unforgettable memories. So let's explore Vietnam together and make the most of every moment with us: https://vitravel.vn
Source: Drift Travel Magazine
Articles same category

VIETNAM - COVID-19 Cases: 1.205.128 recorded cases. 960.203 of the patients have already been discharged from the hospitals, 24.847 death. Updated Nov 29, 2021.

Neighboring countries: China to the north, Cambodia to the southwest and Laos to the west. The South China Sea borders the country to the east.

With many activities taking place such as singing and dancing, boat racing, street parades, etc., creating special features for festivals in Vietnam.